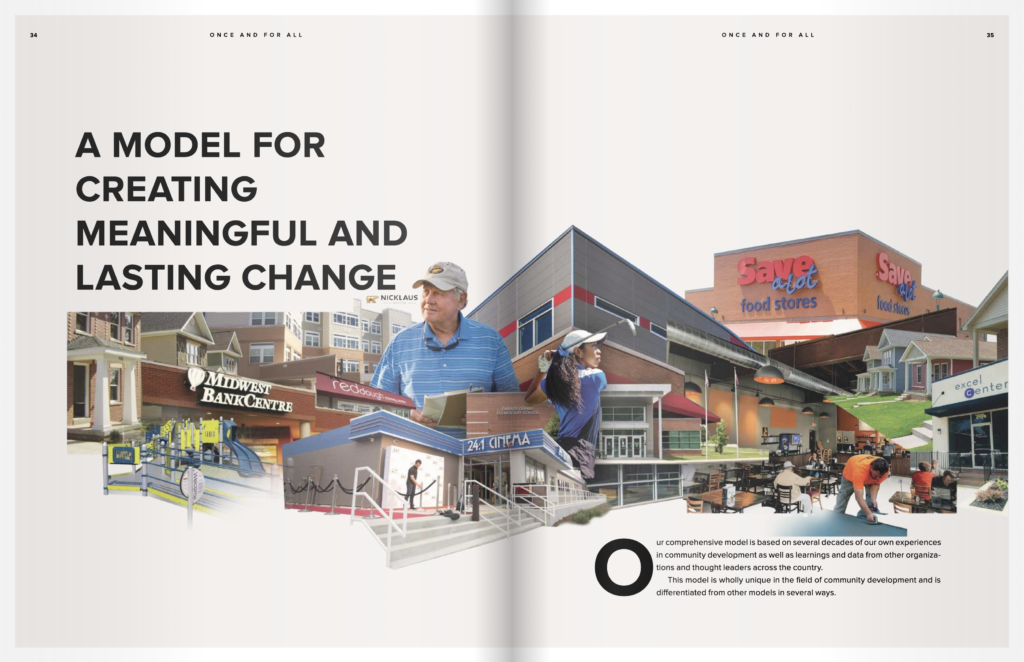 Every year, Beyond Housing's annual report is an invaluable tool for presenting its work and mission with existing and potential donors.
The theme for the just-released 2020 annual report coincides with the launch of Beyond Housing's Once and for All effort earlier this year. The 2020 annual report also unveils Beyond Housing's new mission statement: Strengthening families and transforming communities to create a stronger, more equitable, and prosperous St. Louis—once and for all.
The report highlights Beyond Housing's comprehensive, holistic model for transforming communities and its accomplishments during 2020—including the unprecedented effort Beyond Housing and its partners took to reduce the impact of the COVID-19 pandemic on residents and the greater community.
View and download the full report here https://en.calameo.com/read/004209235f88d6a53bd08